YOW! The Best Tech Event for Australian Developers
Welcome to 2013 and another big year of YOW! events
YOW! Lambda Jam is a new conference for applied functional programmers. The Australian functional programming community is getting together for two days in Brisbane May 16-17, 2013 to share experiences, practices through intermediate and advanced talks, jams and workshops. Purchase your Early Bird Ticket before April 12th!

Come up to speed in Functional Programming by taking a full professional development workshops on Clojure or Scala offered the days prior to the conference.

Check out the program and professional development workshops.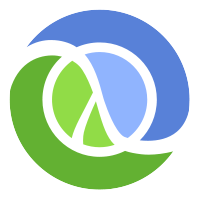 Clojure/core, the core development team behind Clojure, are bringing their 2 day "Introduction to Clojure" training course to Australia. Whether you are looking to start your functional programing journey or learn more about Clojure, make sure you reserve your seat now!
Sydney May 10th - 11th
Brisbane May 15th - 16th
Join us for two Jam packed double Feature YOW Nights this May!
In Sydney May 9th hear international experts Stuart Sierra and Nilanjan Raychaudhuri. Talks include Clojure: Lisp for the Real World and Scaling Up and out with Akka More info...
Our 2nd YOW Night on May 21st features Stuart Sierra alongside YOW's very own Dave Thomas. Talks include Clojure: Lisp for the Real World and JVMs Demystified - A Tour of the LVM Engine Room More info...
Tickets:
Sydney May 9th, 5pm - Optiver Offices
Melbourne May 21st, 5pm - Jasper Hotel

YOW! 2012 was once again a huge success thanks to our highly talented speakers, supportive local sponsors and of course, our attendees. Organised by developers for developers, the 2012 conference hosted 4 keynotes, 33 invited talks and 11 full-day workshops in both Melbourne and Brisbane, as well as the one-day Taste of YOW! conference and workshops in Sydney.
You can download the presentation slides on the speaker page (by selecting the slide icon underneath the speaker's name) and also checkout the photos from the conference.
Learn more about the speakers by watching the interviews by Charles Torre on MSDN Channel 9 or listen to the podcasts from The Agile Revolution.
Watch the videos from the conference, with thanks to Eventer